The Foundation for Living Medicine is a 501(c)(3) Not for Profit organization that is dedicated to the advancement of holistic medicine, which can be described as considering the entire person in the healing process and not just the symptom.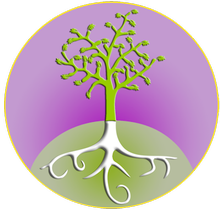 The Foundation, which was formerly called The Gladys Taylor McGarey Medical Foundation, was created in 1989 by Dr. Gladys Taylor McGarey to bridge the gap between holistic and allopathic medicine through research and education. It was a natural outgrowth to the lifelong work of Dr. McGarey, who has been a leading pioneer for more than 60 years in holistic medicine and natural birthing. Further, Dr. Gladys, as she is affectionately called, is known as the Mother of Holistic Medicine, having been one of the original founders (and the only woman) of the American Holistic Medical Association (1978).
The Foundation promotes physician training, patient awareness, and practices for personal health that encompasses the whole person, including spiritual, emotional, and physical health. Today, its work continues in the U.S. teaching doctors, encouraging conscious birthing, empowering women, promoting health and wholeness through education, and advocating for healthcare reform.
The Foundation works with change agents in medicine and in government to reform healthcare service delivery. It promotes a medical model that integrated care is standard practice, encourages prevention, empowers the individual to take personal responsibility, and fosters patient/physician partnerships.
In 2013, the Foundation name was changed from The Gladys Taylor McGarey Medical Foundation to The Foundation for Living Medicine in order to promote a new paradigm shift in medicine from focusing on disease to a new model of embracing life and living.