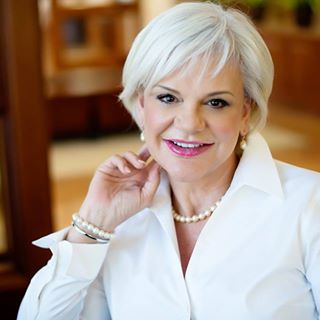 The concept of Living Medicine relates to ALL aspects of our lives: our mental, emotional, physical, and spiritual parts of our lives. This also includes our own financial wellness. According to Vice Chairman of the Board of Directors of the National Bank of Arizona, Deborah Bateman, "Financial UN-WELLNESS will lead to health problems."
Think about it, if you are continually concerned about being financially stable, this can lead to un-health and un-wellness through worry, stress, and the inability to care for your mental, emotional, and physical needs, thus eventually resulting in health problems. Therefore, in a fascinating teleconference call discussion between Dr. Gladys, Foundation Membership Director Pat Burns, and National Bank of Arizona Vice Chairman, Deborah Bateman, Ms. Bateman suggests that we look at our own financial wellness from a holistic view by taking self-responsibility and working on our financial survival plans early.
What does this mean? Ms. Bateman recommends that we focus on the following FOUR KEY AREAS in order to build our Financial Well-being:
BUDGETING: Instead of letting your financial resources control you, she suggests taking control and "telling" your dollars where they should go in your daily financial living plan. What do YOU want to do with your money? Long term? Short term? She also suggests that you teach your children when they are as young as 4-5 years old how to handle money.
SAVING: A part of 'budgeting responsibility' is the ability to save some of the money for any potential rainy day emergencies that may come to pass. Unfortunately, approximately 70% of all Americans live by paycheck to paycheck, without any chance of saving for future surprises. This needs to change.
DEBT ELIMINATION: We Boomers grew up on credit cards and building our own resources by using OPM (Other People's Money). Today, on average, 25% of our take-home pay goes to some sort of debt. Drop the credit cards!
RETIREMENT PLANNING: How much will you need to retire? How will you bring in that amount? Which resources will you use and how will you set them up?
The hour-long teleconference conversation was rich with information. Vice Chairman Deborah Bateman gave further tips on how to get loans and build Business Plans that will get funded.
If you are an Elite Member and would like to hear the entire conversation, please contact Rose@TheFoundationForLivingMedicine. To learn more about Elite Membership, click here.
Also, we intend to give an MP3 podcast copy as a gift to those who attend Dr. Gladys' 96th Birthday on January 12th.