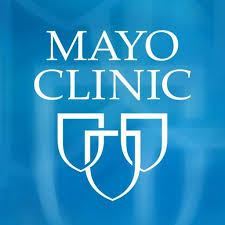 The primary mission of Mayo Clinic is excellent patient care.  Caring for the whole patient includes more than treating physical ailments.  Restoring the mind and spirit plays a critical role in health, healing, and wellness.  Mayo Clinic Integrative Medicine & Health's mission is to offer health, hope and healing by providing unsurpassed care with Integrative Medicine approaches, informing and inspiring patients, staff, and communities, and expanding the evidence base of Integrative Medicine practices.
Mayo Clinic Integrative Medicine & Health
Mayo Clinic created Integrative Medicine in 2001 to meet the growing interest in and use of nontraditional therapies to promote health and wellness. In February 2016, the Integrative Medicine & Health clinical space opened on the Phoenix campus.
Mayo Clinic's Integrative Medicine interdisciplinary team offers consultations and treatments in evidence-informed Integrative therapies. Integrative therapies complement rather than replace conventional Western medical care. These integrative practices may help people with cancer, persistent pain, chronic fatigue, fibromyalgia and many other conditions to improve physical, emotional, mental and spiritual well-being.
Mayo Clinic's Integrative Medicine & Health services include:
Physician Consults
Acupuncture
Massage Therapy
Integrative Education Workshops

Stress Management and Resilience Training (SMART)
Writing and Journaling
Mindful Movement and Resilience in Cancer

Movement classes
Private sessions
Physician Consults
Physicians with training in integrative medicine develops a treatment plan that may include acupuncture, dietary supplements and botanicals, taking into account their interactions with prescription medications, energy medicine, massage therapy, mind-body techniques, movement practice, and nutrition.
Acupuncture
Acupuncture can assist with managing symptoms – particularly pain, fatigue, nausea, and helps with energy balance. Mayo Clinic's acupuncturists are licensed by the state in which he/she practices and have extensive training in Traditional Chinese Medicine.
Massage Therapy
Massage can ease pain, release muscle tension and help individuals relax. Mayo Clinic's massage therapists are licensed by the state in which he/she practices and have extensive continuing education in oncology and massage therapy.
Workshops
Integrative Education Workshops occur on Mondays from 12:00 – 1:30pm in the Integrative Medicine & Health classroom and are free to attend.
Classes
Movement classes are designed to complement your overall wellness needs and are offered Monday through Friday in the Integrative Medicine & Health classroom.  Drop-in rates are $10.  A variety of yoga classes (gentle stretch, restorative, slow flow, chair, and yoga nidra) are offered.  Tai Chi and seated Tai Chi, and meditation classes complete the offerings.  Click HERE to view the current class and workshop schedules online.  
Private Sessions
Private sessions provide an opportunity to start a new practice, deepen your current practice, spend time working with an injury or a specific goal or concern. These sessions are guided by an experienced teacher to align with individual needs.
Contact Us
Integrative Medicine & Health is located on the Phoenix Campus in the Mayo Clinic Building 5881 East Mayo Boulevard Phoenix, AZ 85054.  For additional information, please email ArzIntegrativeMed@mayo.edu or call 480-342-4888. 
The Foundation for Living Medicine thanks Dr. Denise Millstine, M.D., FACP, and Dr. Larry Bergstrom, M.D., for this contribution.