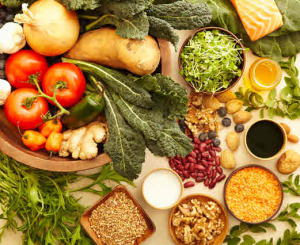 Many of us health-conscious people are acutely aware of the importance of having a healthy amount of microbes in our gut, in order to sustain good health, balance, and a strong immune system. We have come to realize that the simple act of taking our probiotics and eating yogurt daily is one of the best things that we can do for maintaining great health.
Most of our microbes, which are collectively called microbiome, are found in our intestines and gut, helping us with digestion and protecting us from infection. However, over the past decade, researchers have discovered that they do far more than this. Our gut microbiome help to maintain our brain function. Specifically, our gut bacteria actually produce molecules that communicate directly with the brain.
Sarkis Mazmanian, Louis and Nelly Soux Professor of Microbiology at the California Institute of Technology, has discovered that the influence of gut microbiome bacteria is powerful enough to be able to alter the behavior of a healthy mouse. He says, "a metabolite produced by gut bacteria is sufficient to cause behavioral abnormalities associated with autism and with anxiety when it is injected into otherwise healthy mice."
This points out the need for us to focus on living healthy lifestyles. The microbes that we have in our systems are built overtime, based on our life style and nutritional habits. But, the basis of our microbiome comes from what we inherited from our mothers. Science has discovered that most of the colonization of our microbiome comes from our mothers through vaginal birth.
The Loving Birth Connection Committee of The Foundation for Living Medicine has been dedicated to spreading the word about natural birthing. In 2014, the committee sponsored showings of The Microbirth Movie in the Phoenix Metropolitan area, which discusses the latest research on microbiome and its implications.
With so much incredible research being conducted at one time, new findings are being discovered almost daily. Stay tuned…