The dinner guests of the September 15th Gathering of the Eagles Gala evening got what they asked for: LAUGHTER!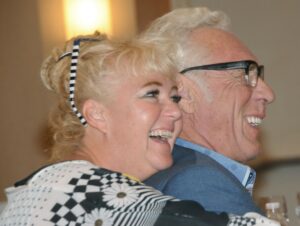 Laughter, one of the 5 L's of Living Medicine, brings hope and light into healing. It is the SPARK that activates the Life Force. And, it was active … BIG TIME… at the Gathering of the Eagles Gala Dinner!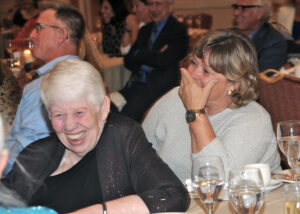 There was rolling laughter, the good-hearty kind that rolls through the body and releases all stress while strengthening the immune system. Then, there was more gentle softer laughter, bringing out feelings of joy and camaraderie as longtime Foundation friends greeted each other and met new conference attendee friends, too.
The Gathering of the Eagles Evening, which was sponsored by The National Bank of Arizona, started out with cocktails at the beautiful Marriott McDowell Mountain Resort in Scottsdale. Following a lovely dinner, Deborah Bateman, the Mistress of Ceremonies, beautifully orchestrated an evening of music and entertainment. First, the group was serenaded to by Renee Morgan Brooks and then, Dr. Gladys spoke about Living Medicine and the future. Entrepreneur Tiffany Largie gave a quick overview of a new documentary that she is making on Dr. Gladys.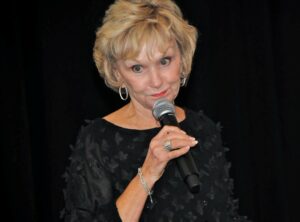 Then came Rita Davenport, and that's when the rolling laughter and joy of the evening brought the whole group together as ONE.
The experience was so powerful that, at the end of the evening, the dinner guests joined together in a giant Circle of One, wishing and bringing in many Blessings to the World. These were the Blessings of Living Medicine Laughter.