Did you know that pain affects more Americans than the combination of cancer, heart disease and diabetes?
Approximately 100 million Americans suffer from chronic pain every year, according to the chart below that was developed by The American Academy of Pain Medicine.
Condition
Number of Sufferers
Source
Chronic Pain
100 million Americans
Institute of Medicine of The National Academies
Diabetes
25.8 million Americans
(diagnosed and estimated undiagnosed)
American Diabetes Association
Coronary Heart Disease
(heart attack and chest pain)
16.3 million Americans
American Heart Association
Stroke
7.0 million Americans
American Heart Association
Cancer
11.9 million Americans
American Cancer Society
Source: American Academy of Pain Management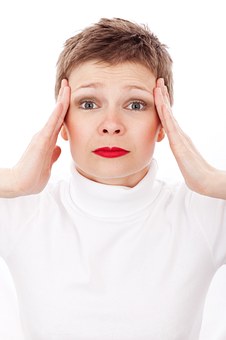 There are many different types of pain, and the therapies for treating the pain are different according to their sources.  But, in general, there are two 'categories' of pain:
Nociceptive pain stems from injuries, such as a broken arm, or tissue damage that sends signals along the peripheral nerves to the brain.
By contrast, neuropathic pain results from nervous system damage or disease. Click HERE to learn about some strategies for healing and working through pain.
Researchers have discovered a protein called the NK-1 receptor that controls pain within the nerve cells, and many current drug strategies have been to 'inhibit' this receptor protein. But, they have had limited success. Recent research that was published in the Science Translational Medicine Journal, pinpoints the reason WHY. The research shows that the NK-1 Receptor protein controls pain when it is inside of the cells… but, the drug treatments have focused on blocking the NK-1 receptor protein, only when it was on the surface of the cells. In short, the drug treatments have been less effective, in part, because they have been blocking the effect of the NK-1 receptor protein at the wrong place.
This provides an AHA! EUREKA! moment for the pain industry… to make such a 'simple' discovery that changes the entire trajectory of the pain management industry.
One of the researchers in this study, Dr. Michele Halls (from the Monash Institute of Pharmaceutical Sciences and the Arc Centre for Excellence in Bio-Nano Science at Monash University), calls this "a new frontier in drug delivery and novel therapeutic strategy for dealing with pain."
In Living Medicine practice, Dr. Gladys McGarey proclaims that pain is to be 'honored' in the sense that it tells us when and where something in our bodies and lives is out of balance. Therefore, at the same time as we work on honoring our bodies and re-balancing the 'ill' that has caused the pain, finding more effective strategies for relieving pain is exciting news.
Sources