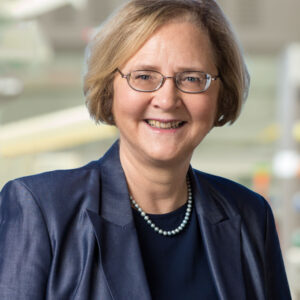 Isn't aging fun!?! But, if there were a time to be aging, it is now because of all of the discoveries and developments in the anti-aging area.  One of the key people behind many of these anti-aging discoveries is Elizabeth Blackburn.  Elizabeth Blackburn is President of the Salk Institute and New York Times best-selling author of the book, The Telomere Effect.  Not only that, but she shares a Nobel Prize for her groundbreaking research in telomeres and telomerase.  
What are telomeres and telomerase? Telomeres are defined as sections of DNA that are found at the end of chromosomes. Not only do they protect the chromosomes, but they also help to organize and replicate cell division. Telomerase is an enzyme that replenishes the ends of the chromosomes. Learn more HERE.
In the fascinating Talk below, Elizabeth Blackburn discusses her groundbreaking research on telomeres and telomerase… The Science of Cells that Never Get old. Watch!
To learn more, please refer to Elizabeth Blackburn's latest Ted Talk at the address below: