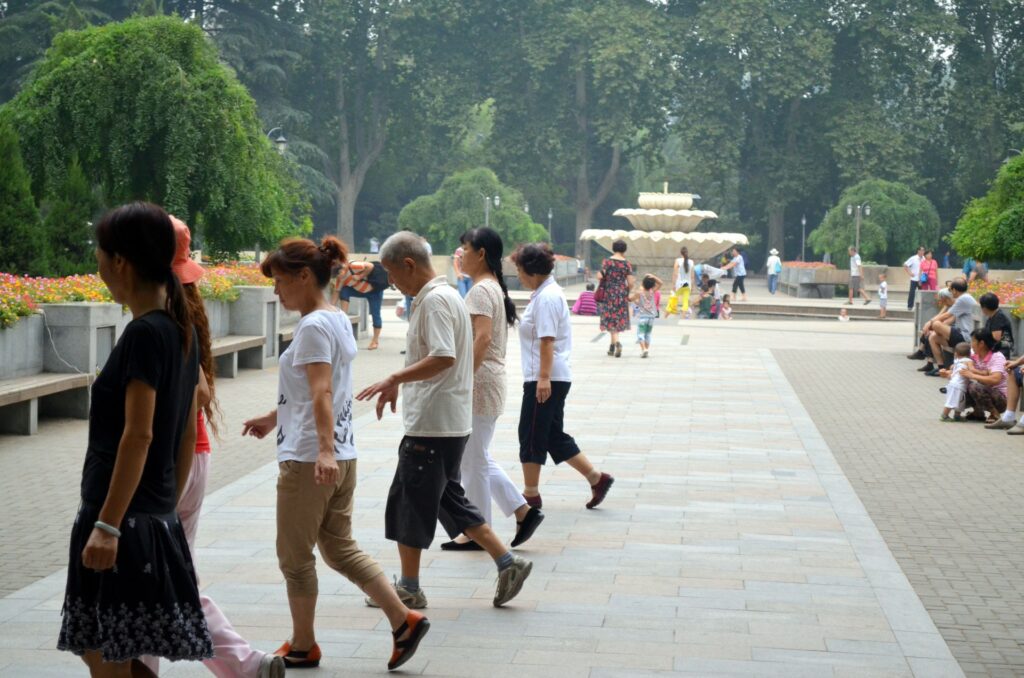 Have you ever found it to be frustrating to try to keep up with the steps in a line-dancing class?  Well, not to worry.  Whether or not you miss a few steps, the entire exercise experience of the line dancing (or any new dance routine) is dramatically helping your brain.  Specifically, recent scientific research suggests that dancing, particularly dancing where you are continually learning new steps and routines, not only has an anti-aging effect on the hippocampus part of your brain, which controls memory, learning, and balance, but it also dramatically improves balance.
A study that was conducted by the German Center for Neurodegenerative Diseases, in Magdeburg, Germany, tested two groups of healthy Seniors (average age of 68 years old) in two areas of exercise: endurance and flexibility training and dancing. Over an eighteen-month period, the seniors took weekly courses in either, endurance and flexibility training or in learning new dance routines. Over the period, both groups showed anti-aging improvement in the hippocampus part of the brain, but according to the study leader, Dr. Kathrin Rehfeld, the dancing showed a dramatic change in the dance test group's "behavior, in terms of balance."
The key to the success in the dancing was due to the challenge of continually having to learn new routines and following them on your own, without being prompted by instructors.
So, let's enjoy our exercises, and in particular, our dance routine exercises. Our grandchildren may find us early one morning, cutting the rug with our new dance steps!
Sources